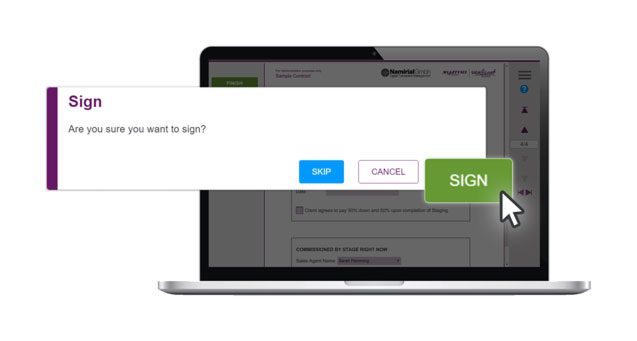 Easy to Sign
Our intuitive web-based signing interface allows the signer to fulfill his tasks with maximum focus on the documents. Additionally, if the signer has to complete a complex task (e.g. fill out forms or required signatures) he is (optionally) guided through the documents. The signer can reject at any time in the process or, when all required tasks are done, finish the document. For more information on how easy it is to sign, please review our signer-guide.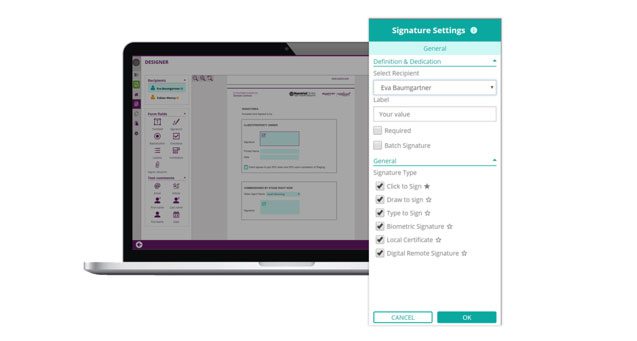 Signature Types
eSignAnyWhere offers a variety of signature types (Click to Sign, Draw to Sign, Type to Sign, Biometric Signature, Remote Certificates, Disposal Certificates, …) and even allows the sender to control which signature types are available to the signer to select. The signatures can be electronic signatures, advanced electronic signatures and even qualified electronic signatures. For further detail regarding signatures, please consult our user guide and advanced documentation regarding legal aspects of signature types.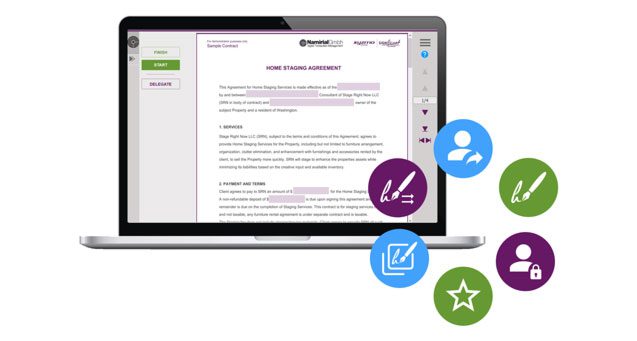 Signing Features
A signature can range from something as simple as clicking on a signature field, to a two-factor authenticated signature, to a qualified or biometric signature. We support batch-signing within an envelope to increase efficiency for the signer, delegation of a (signing) task, parallel (signing) tasks and the selection of preferred signature type. Every feature can be configured by the sender of the envelope. See our user-guide to get more information.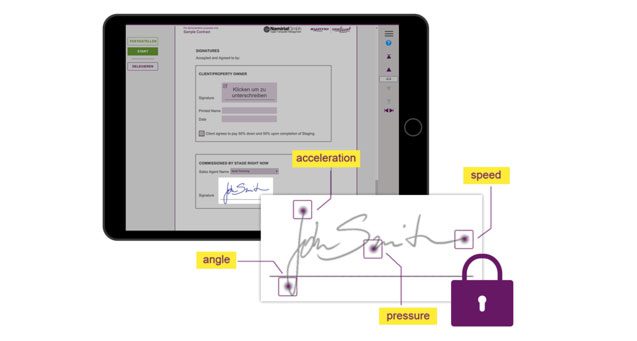 Signing Security
Security is a primary consideration. All communication with our service occurs over encrypted channels (HTTPS). We support MFA (multi-factor authentication) for signers and strong encryption for biometric signatures.