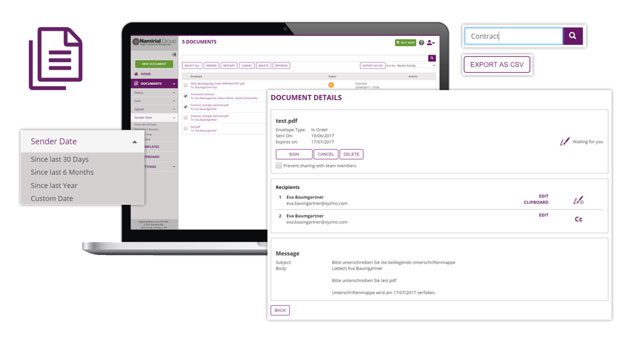 Manage your Envelopes
You see in an envelope view a list of all your (and your team's) envelopes. You can see the status of the envelopes, send reminders or even modify signers with open tasks. You can search by key text or apply filters to help with locating an envelope. You can also download a list of envelopes as a CSV (comma separated values) file for offline review.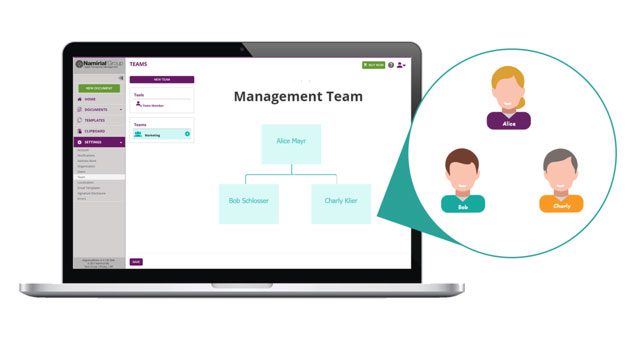 Manage your Teams
In your organization, you can define users and organize them in teams. You can configure access rights to control access to team documents. For example, you can allow the team manager access to all team documents while limiting team member access to only documents assigned to them or provide access to all team documents to the entire team.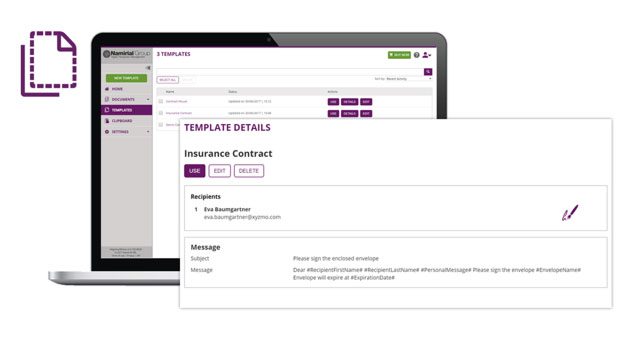 Templates & Draft
You can save an envelope as a template, which can be optionally shared within your team, to save time for similar documents. You also can save an envelope as a draft and continue it at a later time.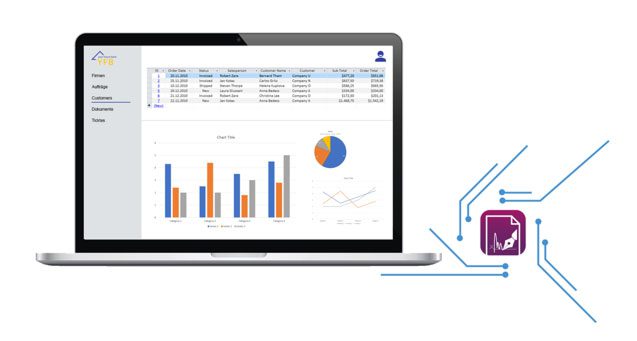 Seamless Integration
Due to our power APIs, support for customization and other features, you can integrate eSignAnyWhere seamlessly with your other products and applications. Your customers or employees will not see any difference between your application and the integrated eSignAnyWhere.